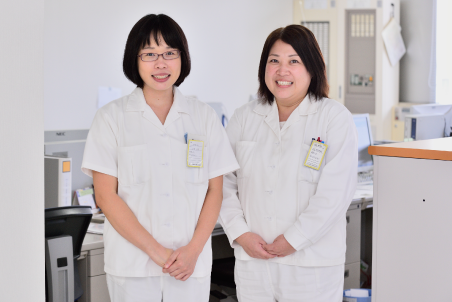 We belong to the Accounting Block of the Management Division and oversee financial accounting. Our work seems rather serious and tedious, like data input, managing accounts payable and receivable, and funds management, but it's a really happy workplace with an enjoyable atmosphere. Because we're a section that handles money, we need people both inside and outside the company to know that we are trustworthy, so that's something we work on daily.
It is also a very women-friendly company where employees can continue to work after getting married or having a baby. I was able to take a year of maternity leave and come back to my original job.
I sometimes need to take off for school events or if a kid gets sick, but the company has a policy of using 100% of vacation time, so I'm able to take advantage of my paid days off.
Thanks to the help of everyone around me, I'm able to balance both my work and being a mother. There are many employees at Goshi Giken with children, and I feel that it is a very understanding company regarding childcare.